Welcome to growrugby.com, a website where people who are passionate about helping grow the sport of rugby in America and across the globe can focus on one thing: the positive growth of the game.
We at growrugby intend for this site to be a place to share ideas and stories about growing rugby, because hey, if it worked for someone else, it could very well work for you and your team.
Every week or so we will bring you different opinions, stories, tactics, initiatives, and Q&A's with rugby folks at all levels who all believe there is no limit to the growth potential in American Rugby, and we can reach that potential if we work together to make it happen.
We'd love to hear from you! If something you have done with your club has proven effective, please share it so together we can all grow rugby.
Be sure to "like" us on Facebook to see day to day pictures, videos, and stories about people who are growing rugby. You can also follow us on Twitter to get all the latest news from around the world about growing the game!
Contributors
Tyler Harrison
Tyler picked up the game as a junior in high school for Cougar Rugby Club in Sacramento, CA. He then played rugby at UC-Davis and graduated in 2011. In 2010, he interned at USA Rugby and did significant work on Rookie Rugby Sevens. Tyler currently helps run the California Rugby Academy and plays sevens for Olympic Club.
Josh Rubin
Josh began his rugby career in high school, playing for the Washtenaw RFC in Ann Arbor, MI. He then played four years at the University of Michigan, with a season in New Zealand thrown in, before starting grad school at Yale University. Josh is currently finishing up his doctoral work at Yale in socio-cultural anthropology, and his research explores the political and aesthetic dimensions of rugby in South Africa. During his year and half of fieldwork in South Africa, Josh has interviewed, chatted with, and learned from management, coaches, and players involved in the WP/Stormers, Blue Bulls, Blitzbokke and Springbok structures.
Eric Taber
Eric hails from the great state of Montana and picked up rugby while doing a gap year in New Zealand following High School. The next year he retured to the US to study Journalism at the University of Montana, which is where he built his passion for the game. Rugby has taken Eric around the country and the world since. He has played in Los Angeles, London, Paris, New York City, and Boulder CO. Eric has worked for USA Rugby for three years, and currently serves as the Men's College All-American Team Manager. He served as an Assistant Coach at the University fo Colorado, and recently started a new role coaching Wheeling Jesuit University's varsity rugby program.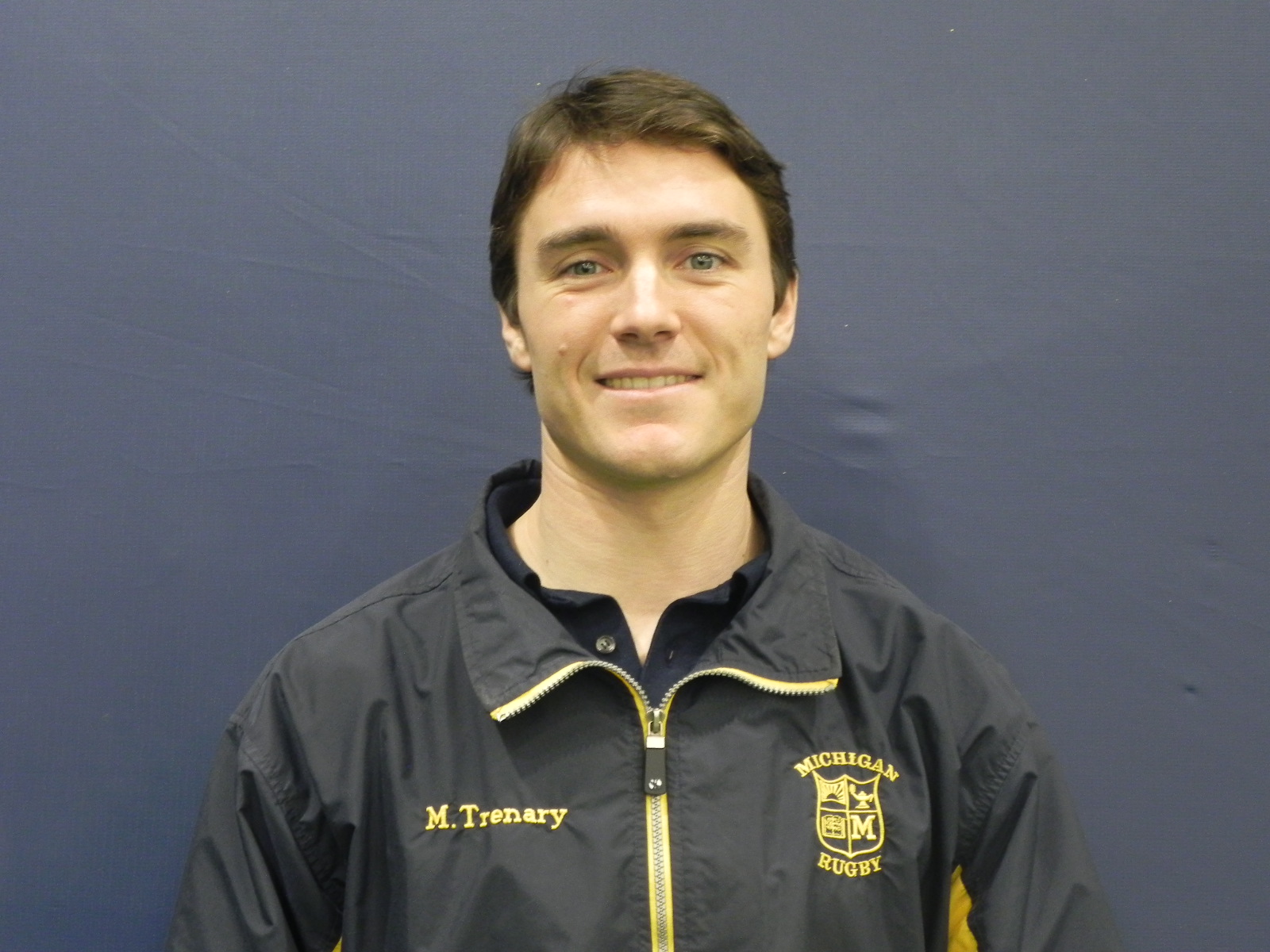 Matt Trenary
Matt grew up in the small town of Mendon, MI before picking up rugby at the University of Michigan. He played in New Zealand, England, and Colorado in addition to working at USA Rugby and helping coach at the University of Colorado.  He currently coaches at the University of Michigan and assists at USA Rugby events.
Michelle Wong
Michelle started playing rugby in high school in Minnesota. She was a mainstay of the University of Michigan line-up before graduating to play with Detroit RFC. Michelle still plays and recently suited up for the Midwest RFU. She now works for the University of Michigan Club Sports Program and helps out with the SBRO Rugby Michigan.